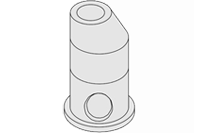 SANITARY & DRAINAGE
Precast concrete offers strength and design flexibility, making it the ideal choice for conveyance of sewer and stormwater.
Catch Basins | Headwalls/Wingwalls | Manholes | Sewer Chimneys | Grade Rings | Yard Drains | Area Drains | Drop Inlets & Throats | Trench Drains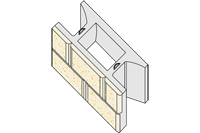 SITE AMENITIES
Precast concrete site amenities include curbing, bollards, and parking blocks. Our large precast modular block wall systems provide a cost-effective and easy-to-install solution for your earth retention needs.
Concrete Curbing | Bollards | Parking Blocks | Stone Strong® Retaining Wall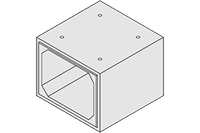 TRANSPORTATION PRODUCTS
Precast concrete transportation products are used in the construction, safety and site protection of our road, airport and railroad transportation systems.
3-Sided Culverts | Box Culverts | Bridge in a Box | Jersey Barriers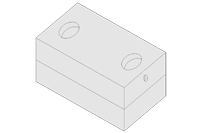 ENVIRONMENTAL SOLUTIONS
Precast concrete functions as a nontoxic and environmentally safe building material. Because of this, concrete products are an ideal fit for projects that deal with stormwater treatment and water harvesting.
retain-it® Stormwater Management Systems | Stormwater Treatment | Fire Cisterns | Water Harvesting Systems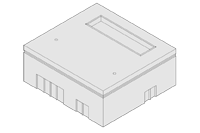 UTILITY STRUCTURES
Perfect for communications, electrical, gas, or steam systems, precast concrete utility structures provide a versatile and secure environment for vital underground connections.
Handholes | Light Pole Bases | Meter Vaults | Pull Boxes | Telecommunications Vaults | Transformer Vaults | Utility Vaults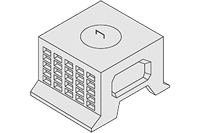 WASTEWATER SYSTEMS
Precast water and wastewater products hold , or contain, water, oil or other liquids for the purpose of further processing into non-contaminating liquids for release back into the environment.
Distribution Boxes | Drywells | Grease Traps | Galleys | Oil-Water Separators | Septic Tanks | Pump Chambers | Tank Risers
CUSTOM PRECAST
Our value to your project is not limited by the products listed above. Contact us about custom precast solutions and we will work together to produce a product that fits your project's needs.
Custom Products